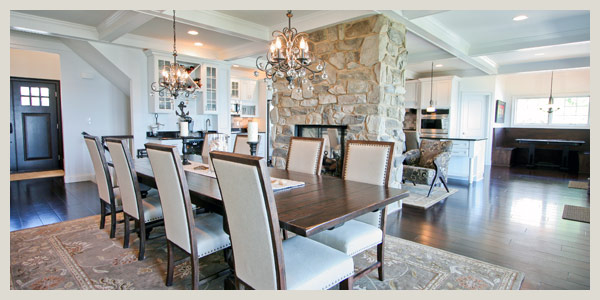 Troubleshooting
Home Maintenance or Trouble Shooting
For many years Schafer customers had been requesting the company to accomplish small jobs that didn't require major planning and estimating, drawings, building permits and lengthy time to complete. Now you can count on Schafer Development Handymen to keep your home shipshape.
What Is a Handyman Job, Anyway?
There isn't any precise definition of this kind of work. That's probably fortunate, because Schafer Development customers have lots of different problems that need solutions!
From our standpoint, it's a job not big enough to justify the time and cost required for major planning, but one that, for various reasons, homeowners are unable to complete themselves.
Some Examples:
Replacement of rotted trim and other exterior wood
Replacement of sinks, vanities, toilets, etc.
Installation or replacement of ceramic and vinyl tile
Replacement of kitchen countertops and cabinets
Installation of interior trim and hardwood floors
Replacement of doors, storm doors, windows and shutters
Custom built bookcases, cabinets and closet organizers
Repair or cleaning of gutters and downspouts
Minor plumbing and electrical repairs
Foundation problems
Concrete problems
One of the major advantages of using our skilled handymen is that they can do multiple jobs that sometimes would require having two or three repairmen of different trades come to the house (e.g., a carpenter and an electrician or plumber). In one day the Schafer expert can clean up those little jobs that might otherwise go undone for months!
Schafer's handyman work is done on a time and material basis. That is, the customer is charged for a service call and for the actual time and material it takes to complete the work. Because Schafer's assigned personnel are experienced and knowledgeable, they can diagnose and solve customer problems promptly, thus keeping the cost to a minimum.
Next time you have small jobs that need doing but don't have the time or skill to complete them, call Schafer Development for help. A professional handyman service is just one more solution that sets us apart from the others (but please don't forget our design build team on those major jobs, either).